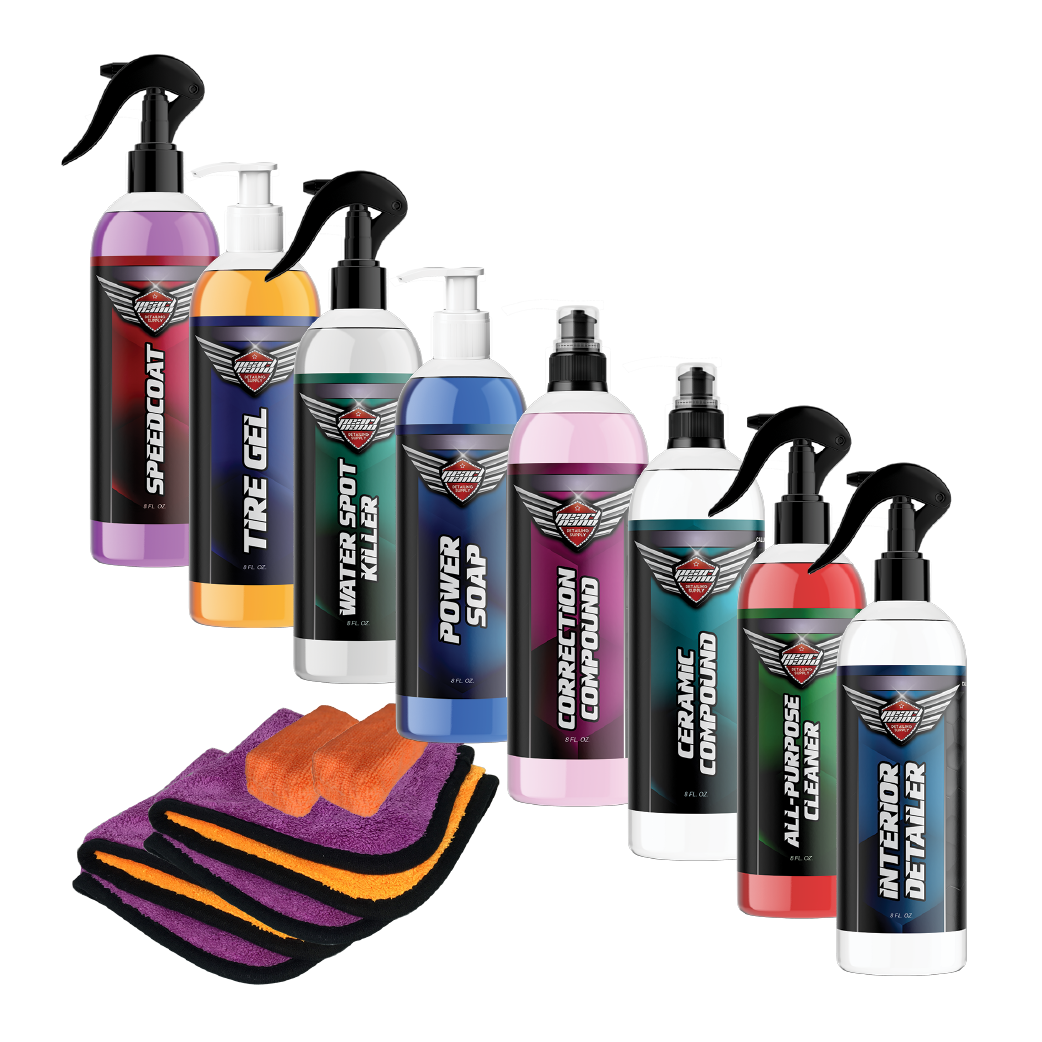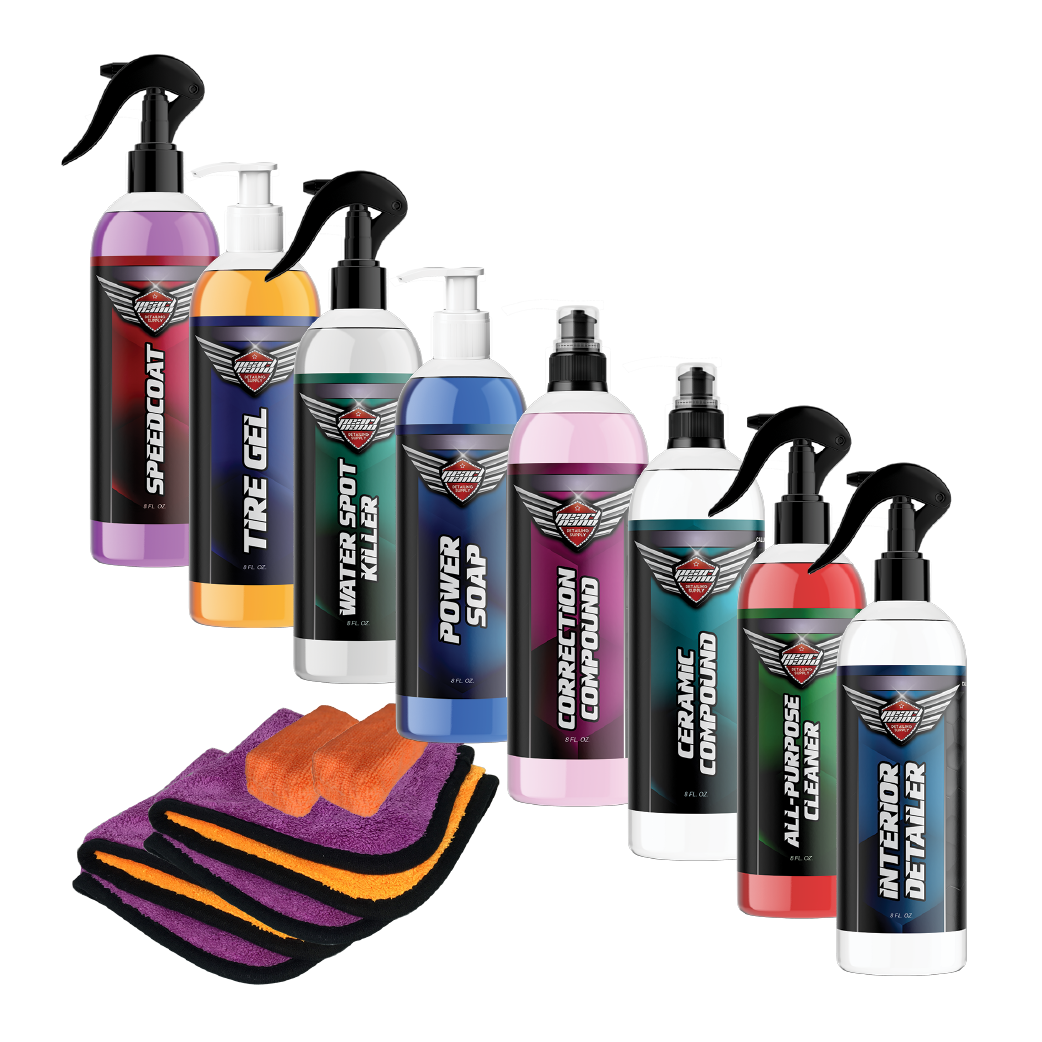 DELUXE DETAIL SUPPLY KIT
$60.97
This bundle contains;
8 oz. Speedcoat - use on exterior paint, glass, chrome and plastic surfaces to create a ceramic barrier that cleans, seals and protects. 
8 oz. Tire Gel - use on rubber, vinyl and plastic surfaces to rejuvenate from within for a factory shine. 

8 oz. Water Spot Killer - use on wheels, emblems and other extremely grimy areas. Neutralize with soap & water after use to avoid etching. 
8 oz. Power Soap - use on your vehicle's exterior for gloss enhancing, p-H balanced properties. 

8 oz. Correction & Ceramic Compound - use to remove scratches, holograms, swirls and marring. 
8 oz. APC - use on any exterior & interior components to easily lift grime, dust and dirt 

8 oz. Interior Detailer - use on interior components to create a non-greasy, matte shine complete with UV blocking and anti-static agents 

2 Microfiber Towels - use with Speedcoat, Power Soap, APC and Interior Detailer 

2 Microfiber Applicators - use with Tire Gel, APC and Interior Detailer 
Use the Deluxe Detail Supply Kit to completely transform your vehicle with ease.
Customer Reviews
07/13/2021
Victor F.

United States
Productos de detalle
Son unos productos de excelente calidad y logras un trabajo de calidad con todos los productos en conjunto.
04/22/2021
Mark R.

United States
2016 Ford F-150 Black
I started with Clay barring and then just the top coat, Now almost five years later the Truck looks like new inside and Out! Compound is easy to use, watch the videos. All the other products work awesome and PN has Videos that answer all your questions. I give Pearl nano 5 stars!
Hello Mark, Thank you so much for the review. We appreciate your feedback. We look forward to having you as a customer.